Let's have a discussion!
I love visiting book clubs and readings.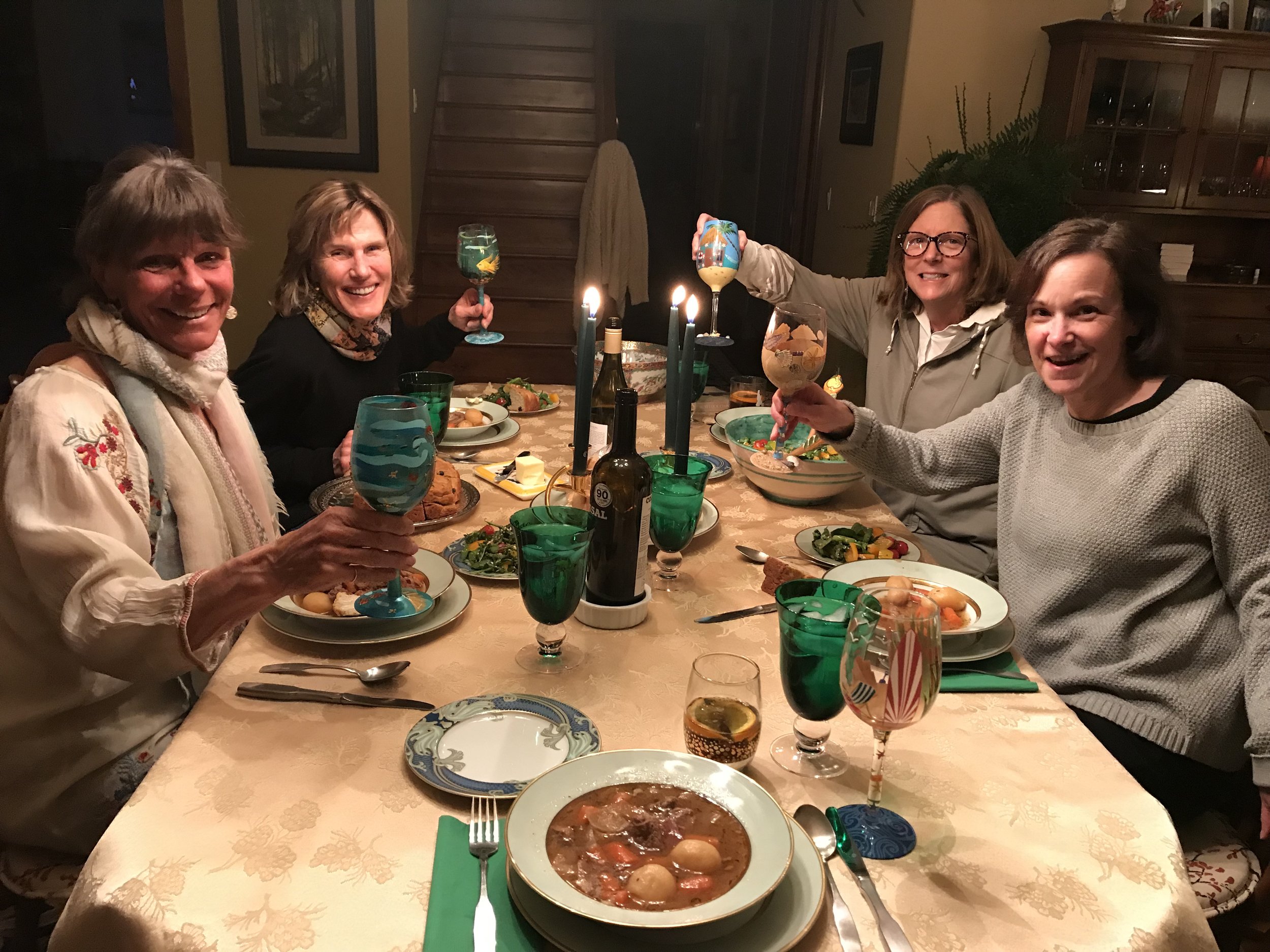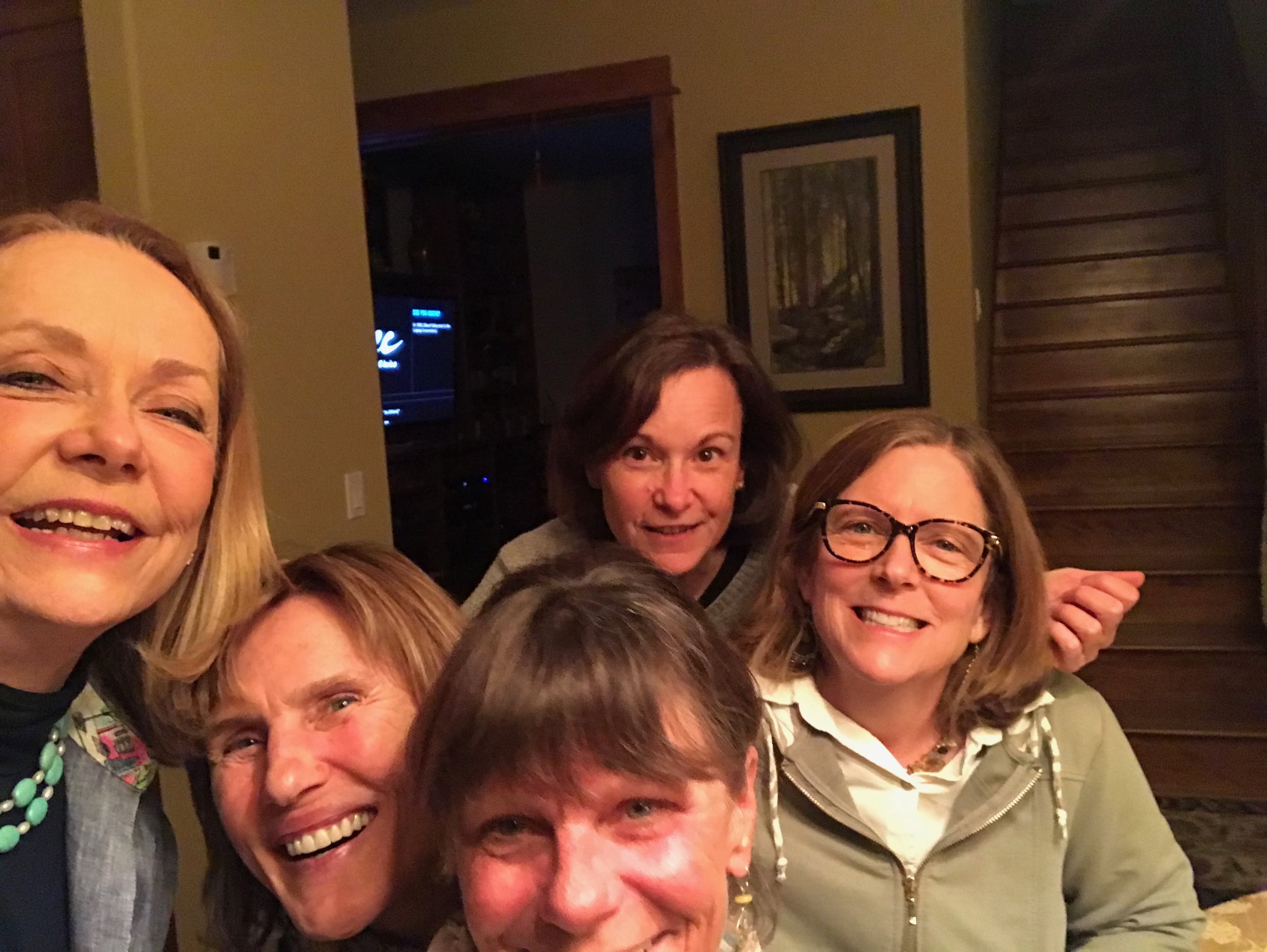 Sun Valley Bookettes in Hailey, Idaho
It's 1952 miles from Washington, D.C. to Hailey, Idaho and that's how far I flew to join my sister's long time book group, "The Bookettes" for a conversation about Irish Luck Chinese Medicine. We dined on Irish and Chinese dishes. Dessert was homemade plum tart, with homegrown plums (the independent mountain women of Idaho do everything!)
The discussion was as delicious as the dinner. Listening to impressions about characters that I've been living with for years was a joy. The group also gave me great last-minute feedback before final publication. I am grateful for their hospitality, the time they spent reading the novel, thoughtful comments, and their generosity of heart!
Book Parties in Bethesda, Maryland
Schedule an Author Visit: Pie Optional!
If you would like to schedule an author visit (via FaceTime, Skype, or Zoom, or in person) please fill out the form below. Tell me something about your group, number of people, what brings you together, and when you would like to plan an event.